In May of 2018, the Smithsonian Institute honored Henrietta Lacks by placing a portrait of her in the entrance. The portrait is titled the "Mother of Modern Medicine" and it hung in the entry of the museum until November of 2018. Mrs. Lacks never knew it, and her family wasn't aware of it until much later, but she is responsible of many of our modern medical treatments and research studies.
---
Henrietta Lacks was a wife and mother of 5 children in Turner Station, Maryland. In 1951, Henrietta was admitted to Johns Hopkins Hospital for bleeding and abdominal pain. (Johns Hopkins being the only hospital in the area at that time that would treat African Americans.) Mrs. Lacks was diagnosed with cervical cancer, though she actually had a kind of cancer called adenocarcinoma.
Johns Hopkins
At the time, cancer treatment was what we might now consider barbaric. Mrs. Lacks endured the insertion of radium tubes into her vagina, which was a common treatment for cervical cancer and adenocarcinoma during that time. This "treatment" caused internal and external radiation burns and did not cure her cancer. She was 31 years old when she died. Her physician, Dr. Howard Jones, collected samples of both her cancerous and healthy cervical cells during her treatment. These cells came to the attention of the director of tissue culture research at Johns Hopkins, Dr. George Otto Gey, who noticed something interesting about them: unlike other kinds of cancer cells, Henrietta's cells didn't seem to die when removed from her body. Provided with water and nutrient growth medium, Mrs. Lacks' cells were able to divide fast enough that they could be cultured. Dr. Gey had been trying to design a method to grow human tissue cells outside of the body, and until Henrietta, he hadn't been able to design a method that worked.
Cell Culture.
Using Henrietta's cells, Dr. Gey succeeded in creating an "immortalized cell line," a group of cells that can grow and be cultured indefinitely. These cells, known as HeLa cells (for Henrietta Lacks) have been commercially available for scientific research since the mid 1950's and have been used in projects that birthed the polio vaccine, in-vitro fertilization, and chemotherapy treatments. They have been used in medicine to develop treatments for leukemia, influenza, hemophilia, herpes, Parkinson's disease and others. We wouldn't have cloning or gene mapping without HeLa cells. We wouldn't know about chromosomes without HeLa cells. The lives that have been saved or improved by Henrietta's immortal cells can be estimated in the hundreds of millions. The impact HeLa cells have had on our collective scientific knowledge is immeasurable. However, the importance of the impact her cells had on our collective history does not negate the fact that Henrietta Lacks and her family were treated unfairly. The way Dr. Jones acquired Mrs. Lack's cells (without her express, written consent) was highly unethical and by current standards, it would be considered a crime.
Multiphoton fluorescence image of HeLa cells stained with the actin binding toxin phalloidin (red), microtubules (cyan) and cell nuclei (blue). Nikon RTS2000MP custom laser scanning microscope (Wikipedia).
Currently, it is illegal to take cells or any other part of a human body for research (or other) use without getting the donor's informed consent. However, in the 1950's, there were no rules about consent or about how one should be consulted or compensated for use of their biological property. Despite the lucrative business Henrietta's cells are the basis of, her family has never been compensated for the use of her cells. Her children didn't know of the impact their mother had on both science and medicine until the 1970's, when researchers approached them to inquire about collecting blood for further genetic study. The Lacks family now has some control over what happens with Henrietta's genetic information, through the National Institute of Health. However, that control only applies to people seeking access to the now-sequenced genome who choose to access it legally – though NIH – and is impossible to enforce on researchers or companies who simply sequence the genome of the cells on their own.

Henrietta Lacks' immortal cells have been a part of some of the most important research and medical discoveries in human history. It is unforgivable that she is a barely-known footnote in our history. In celebration of Black History and in support of the elimination of the marginalization and systemic abuse of people of color, we encourage you to learn more about Henrietta Lacks and her legacy:
Link to the movie "The Immortal Life of Henrietta Lacks", 2017 from Amazon
https://www.hopkinsmedicine.org/henriettalacks/index.html
I have done some pretty weird things in my life (including eating bugs for this blog), but I am not sure that there is anything quite so bizarre as using your own pee-pee as a health tonic. However, in a video posted recently in the New York Post, Julia Sillaman does just that.
Sillaman claims that drinking her own urine and using it as a face wash has cleared up her acne and helped her lose weight. She also says that fasting has helped her pee taste more like coconut water. Not only is this really a thing that she does (and not a joke or prank), the practice of using urine for health purposes has been around since forever. In this, the third article we've had to do about pee, we debunk the inexplicable history of people using urine as a health tonic. (Hint: It does not work.)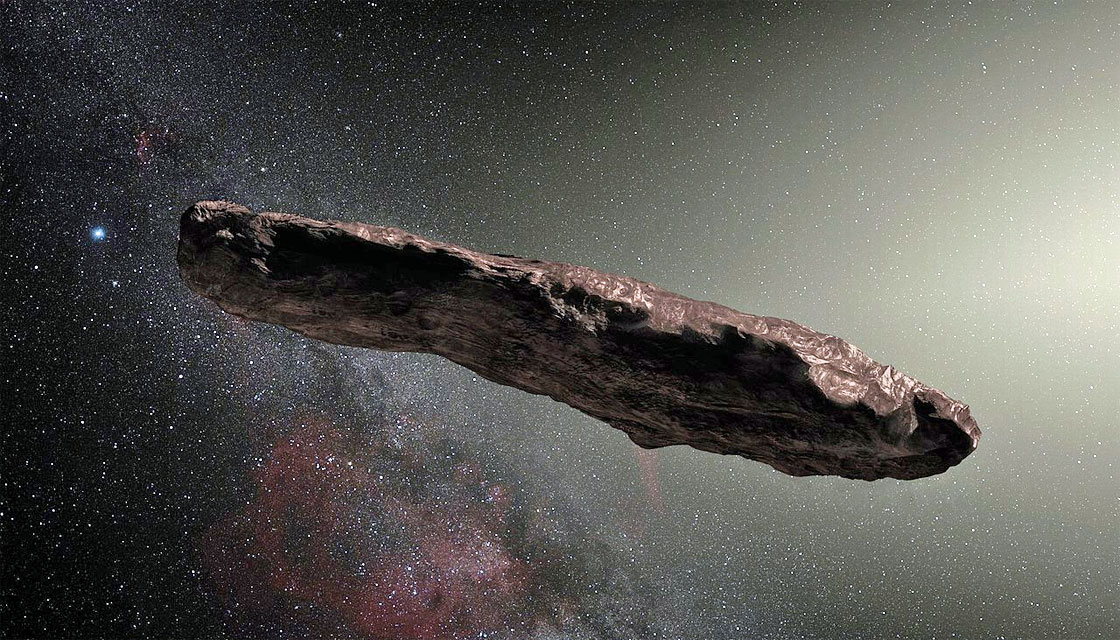 A little over a year ago, on October 17, 2017, scientists at the Panoramic Survey Telescope and Rapid Response System (Pan-STARRS) in Hawaii made a incredible discovery – they saw an object moving through our solar system at over 196,000 miles per hour. Incredibly, the trajectory of this object indicated that it originated outside of our solar system, which made it the first ever interseller object observed in our solar system. The scientists named it 'Oumuamua, which means "messenger from far away" in Hawaiian.
That's super cool, but it gets even cooler. 'Oumuamua demonstrated nongravitational acceleration, which means it sped up more then would be expected based on normal gravitational pull as it moved through our solar system. That's intriguing, but it could be explained by off-gassing if 'Oumuamua was a comet. However, 'Oumuamua doesn't seem to be a comet – it has no obvious tail of debris behind it, and no coma, which is a hazy cloud of material around the leading edge of the comet.   'Oumuamua's shape is unusual too – it's long and thin, which is kinda… weird.
Now a new paper by the chair of the Harvard department of astronomy, Dr. Abrahman Loeb, suggests that maybe 'Oumuamua was an alien spacecraft, or at least part of one. The author's reasoning is based on solar wind. Solar wind is a stream of charged particles (mainly protons, electrons, and alpha particles) emitted by the upper atmosphere of the sun. Dr. Loeb hypothesizes that 'Oumuamua may be solar sail, or at least part of a solar sail from a damaged craft. Acceleration from solar wind could explain the movement of 'Oumuamua. A solar sail works much like a sail on a boat, except that the charged particles of the solar wind provides the kinetic engery to move the craft forward. In fact, such a concept has already been proven by three human-designed space craft: Japan's IKAROS, NASA's NanoSail D-2, and the non-profit Planetary Society's LightSail. All of these crafts used solar sails to travel long distances across our solar system.
While 'Oumuamua is long and thin, it would have to be really thin to work as a solar sale – less than 1 milimeter thick. Loeb and his postdoctoral co-author Shmual Bialy make the case that it would be possible for such a solar sail to survive the long journey from wherever it came from, and also that a coating of cosmic dust might make it less reflective than it really is.
Dr.'s Loeb & Bialy didn't prove that 'Oumuamua is an alien space craft – far from it. However, just the possibility is cool. We may never definitively know if 'Oumuamua was of alien origin, especially since it is speeding out of our solar system as we speak. However, the prospect of being able to identify an alien spacecraft in the future means we should keep a close watch on the sky.
The Intergovernmental Panel on Climate Change (IPCC)  released a startling report on October 6, 2018 that was a clarion call to the planet. The IPCC's report warned that if the global temperatures increase by the formerly accepted 1.5 to 2 °C above pre-industrial temperatures, the impacts will be far more devastating than previously projected. In December of 2015, the Paris Accord charged world leaders to keep the global average temperature increase well below 2°C above pre-industrial levels. Since before the industrial revolution, the global temperature has already increased by 0.8°C to 1.2°C, depending on the region.
We are already about halfway to the 2°C tipping mark.Continue reading… Share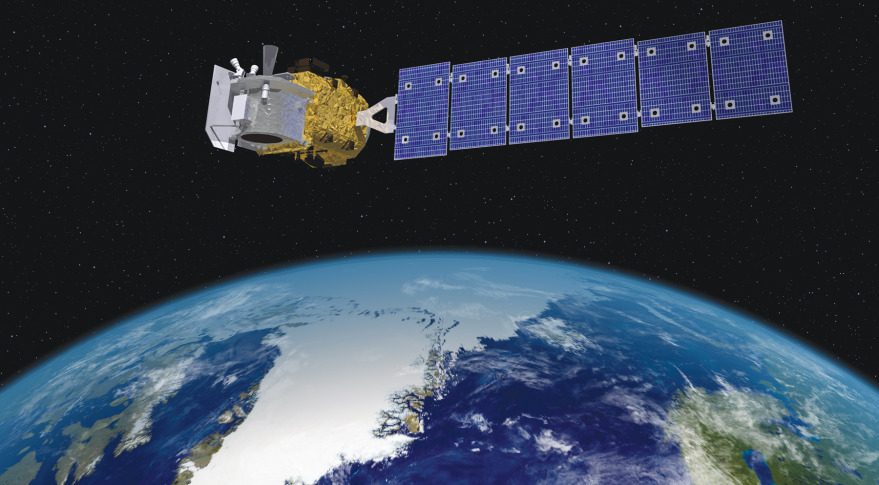 I've been following NASA's ICESat-2 mission with great interest.  Why?  Maybe because I like words that start with three capital letters.  Maybe because it's going to make the best, most precise measurements of how the Earth's ice sheets are changing, that anyone has ever made.  Maybe for no reason at all.
ICESat-2 launched from Vandenberg Air Force Base a couple of weeks ago, into a near-polar orbit that will fly almost, but not quite, over the North and South poles every 90 minutes for the next 3-7 years.  It's carrying one instrument, which is a laser altimeter—a powerful laser that sends out ultra-short pulses of light, then measures how long they take to bounce off the Earth and come back.  Using some mind-boggling optics, ICESat-2 will be able to measure the height of the Earth's surface using only 12 photons out of the trillions it sends out from each pulse.  This sounds crazy, but because it does this ten thousand times every second, it will be able to put together very accurate measurements of the height of the surface.  On a clear day, ICESat-2's measurements will be precise to something like the width of a cucumber (that's a 40-meter long cucumber, because it needs to combine lots of measurements to be that precise.  If you find one of those, send us a picture). The plan for the mission is to have ICESat-2 make these measurements on the same paths across the ice sheets over and over again, so that when glaciers get thinner or thicker, ICESat-2 will measure those changes.
Continue reading… Share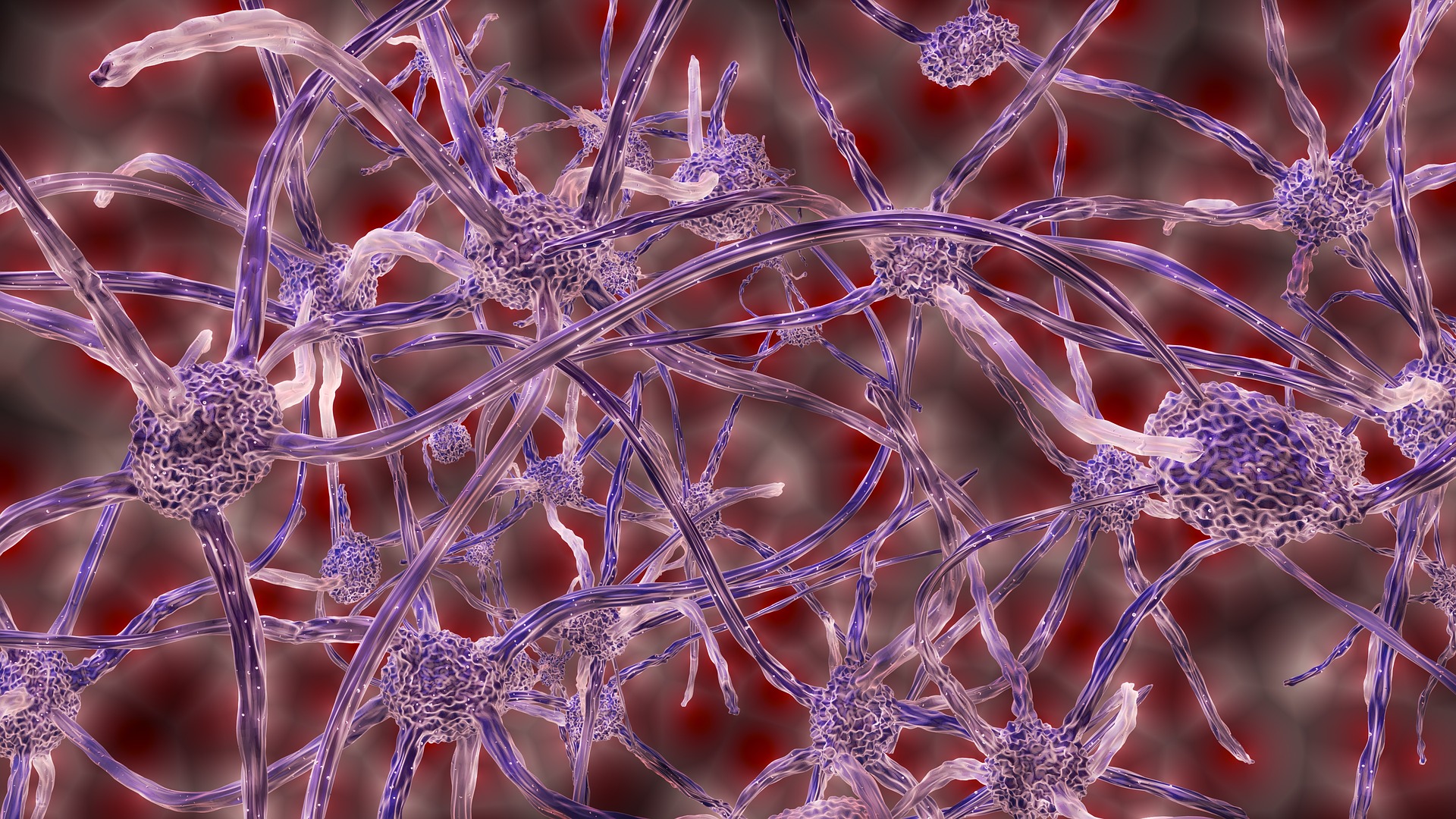 By Alexis Wormington
Stem cell research has been a hot topic for years, and is a hugely promising field in medical research. But what exactly are stem cells, and why do we care so much about them?
Put simply, stem cells are the cellular equivalent of a college freshman – they haven't quite decided what they want to be when they grow up. While this uncertainty may be distressing for the average adolescent, in the case of stem cells, the lack of a niche functional role is actually a good thing. During development, our body forms hundreds of different cell types that come together to produce our essential organ systems, and many of these cell types are highly specialized (such as neurons). This process is called cell differentiation, and for the most part, it's irreversible – meaning that once a cell develops into a specific cell type, it stays that cell type for good. For example, a blood cell cannot become a neuron, and vice versa. Though this differentiation process is incredibly important for proper development and body function, in can be a bit of a problem for those tissues that don't naturally regenerate. This is where stem cells come in.
| | | |
| --- | --- | --- |
| Potency | Specialization Capacity | Biological Location |
| Totipotent | Any cell | Embryonic tissue |
| Pluripotent | Almost any cell | Embryonic tissue |
| Multipotent | Cell types within the same family | Adult body tissues |
| Oligopotent | A limited number of related cell types | Adult body tissues |
| Unipotent | One cell type, but can self-renew | Adult body tissues |
Stem cells are defined by their potency, or their degree of specialization. The more potent a stem cell is, the more cell types it can turn into. The most potent stem cells are those found in embryonic tissue – these cells are totipotent and can differentiate into any type of cell. Theoretically, totipotent stem cells can build a complete, viable organism. More commonly; however, embryonic stem cells are pluripotent (can become almost type of cell), and these stem cells are the ones used most commonly for research.
With the table above in mind, one can see that stem cells are not only found in embryonic tissue. Though totipotent and pluripotent cells are essential for fetal development, stem cells of lesser potency are maintained and utilized by our bodies throughout our adult lives. Unlike nerve and muscle cells, stem cells can replicate themselves, and are thus used to regenerate body cells as they die or become damaged (depending on the tissue). For example, since the skin acts as the primary barrier between us and the external en
vironment, our skin cells are constantly regenerating – which would not be possible without the army of adult stem cells that hang out in the epidermis. The same principle applies to muscle and liver tissues, which also require a high degree of regeneration.
Scientists can do a lot with stem cells. The best thing about these cells is that they are easily modified and manipulated. This has applications for genetic research, as stem cells readily undergo genetic modification, which allows geneticists to learn more about gene function as well as discover new genes. Observing stem cell differentiation has also provided researchers with important insights into mammalian development, something that provides us with valuable information about the formation of developmental diseases. Lastly, a major area of interest within the field of stem cell research is the optimization of stem cell therapy, or the use of induced or cultured stem cells to treat a disease or condition, such as sickle-cell anemia (see Figure 2). A bone marrow transplant, used to treat diseases like leukemia and aplastic anemia, is an example of stem cell therapy.
Within the context of groundbreaking medical research, stem cells are a resource of potentially endless possibilities. Possibly the most engaging prospect is using stem cells to grow new organs, as many fatal or life-altering diseases are caused by the degeneration of essential tissues or cells. Currently, patients in need of an organ transplant have a lot of hoops to jump through: 1) they must qualify for a transplant; 2) wait on a list with other transplant patients to receive a compatible organ (which can take several years); and 3) take immunosuppressive drugs for the rest of their lives to prevent organ rejection, which can occur no matter how compatible the organ is. With stem cells, researchers can theoretically grow new organs from a patient's own cells, so that the replacement organ would not only be genetically identical, but would also be available to the patient much more quickly. However, a functional organ requires a lot more than a few pluripotent stem cells; scientists haven't figured out how to effectively grow organs yet, but they're getting close.
Though stem cells present a promising prospect for the treatment of some diseases and conditions, these cells are not magic and can't cure everything. Several types of stem cell "therapies" are not FDA approved and are still undergoing clinical trials – this is an extremely important fact to remember, as numerous unregulated stem cell clinics touting unproven stem cell treatments have emerged around the globe. These clinics can be very dangerous: just ask the three women who went blind after receiving an unproven stem cell therapy to treat their macular degeneration. Additionally, a recent study found that cardiac stem cell therapy actually worsened heart disease in mice, suggesting that, as far as using stem cells to treat heart problems, more research is required. One paper, published in Operative Techniques in Orthopaedics in 2016, sums up the state of stem cell research perfectly: Although the science of stem cells may seem fairly straightforward in homogenous extraction of autologous stem cells and reinjection or implantation into the specific injury site, controlling the fate and function of stem cells remains immensely challenging. With that in mind, it may be best to think twice before paying thousands of dollars out-of-pocket for an unproven stem cell therapy.
There's no denying that stem cell research is exciting, and as researchers work to understand how these cells divide and differentiate, we'll know more about the extent of their applications in the fields of medicine, genetics, and biology. Though it's hard not to get caught up in the hype, try to maintain a healthy dose of skepticism regarding stem cells, and keep an eye on the field as it develops and advances.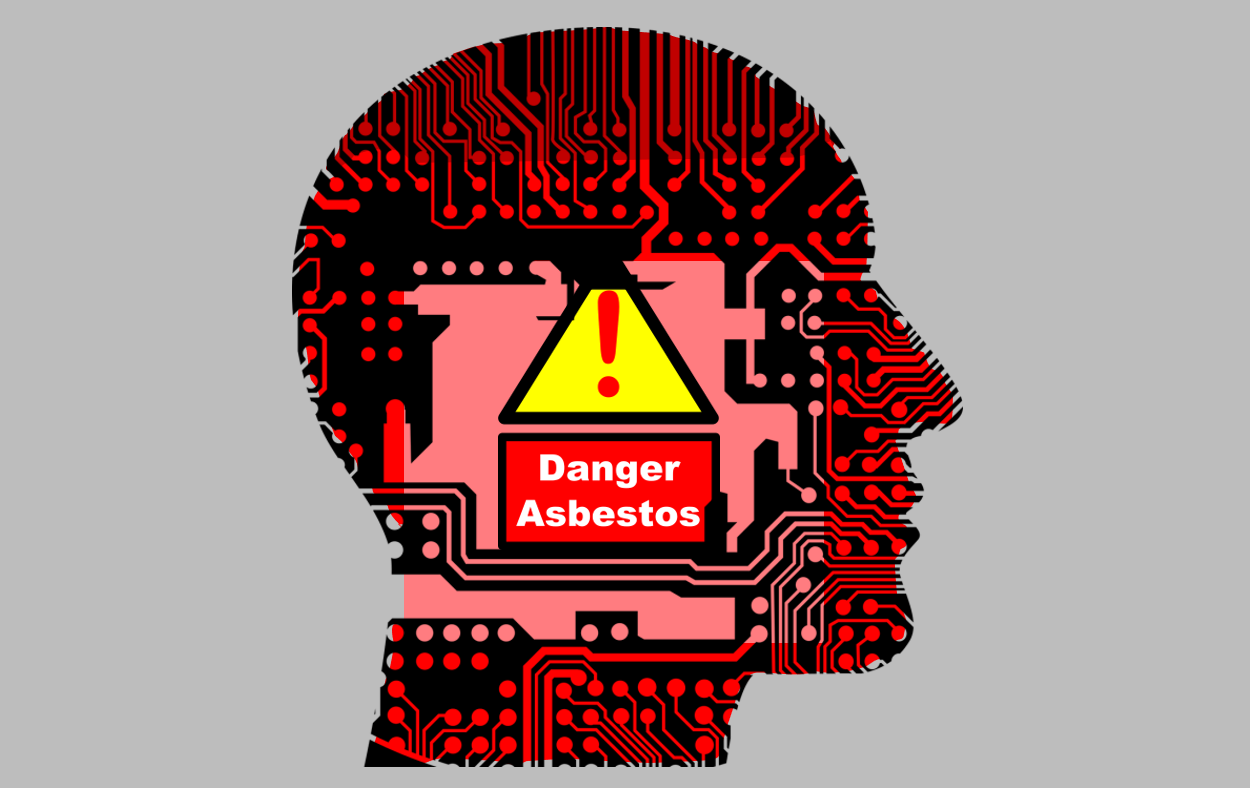 Welcome to Ask a Scientist, where we answer questions from our readers on a wide range of scientific topics. Got a scientific question? Drop us a line.
Q: I saw an article that the EPA recently changed their view on asbestos and also made it easier for companies to get asbestos-containing products approved. Is that true? How dangerous is asbestos? – AD, Hamden, CT
Thanks for the question, AD. Here's the deal:
Asbestos is really, really dangerous. When you go to toxicology school (yes, that exists), one of the model chemicals they teach you about is asbestos. We know asbestos causes cancer, and we even know how it causes cancer. Read our talc post here for an earlier description of the mechanisms of asbestos toxicity. There is no scientific debate about the relationship between asbestos and cancer – asbestos is nasty stuff, and you don't want to be breathing it in. Asbestos was briefly banned in the US in the late 80's, but came back on the market in a very limited number of products in 1991 thanks to lawsuits by manufacturers. All new uses have remained banned. These companies argued (correctly) that as long as the asbestos in asbestos-containing products is not broken up into dust (technically, fibers) which can be inhaled, it's use is safe. This is technically true for the people using asbestos products. However, in order to make these products people need to be around raw asbestos, and that can be dangerous if you don't take your protective equipment very seriously. 55 countries have banned asbestos outright, and most developed countries no longer allow it to be mined.
Continue reading… Share